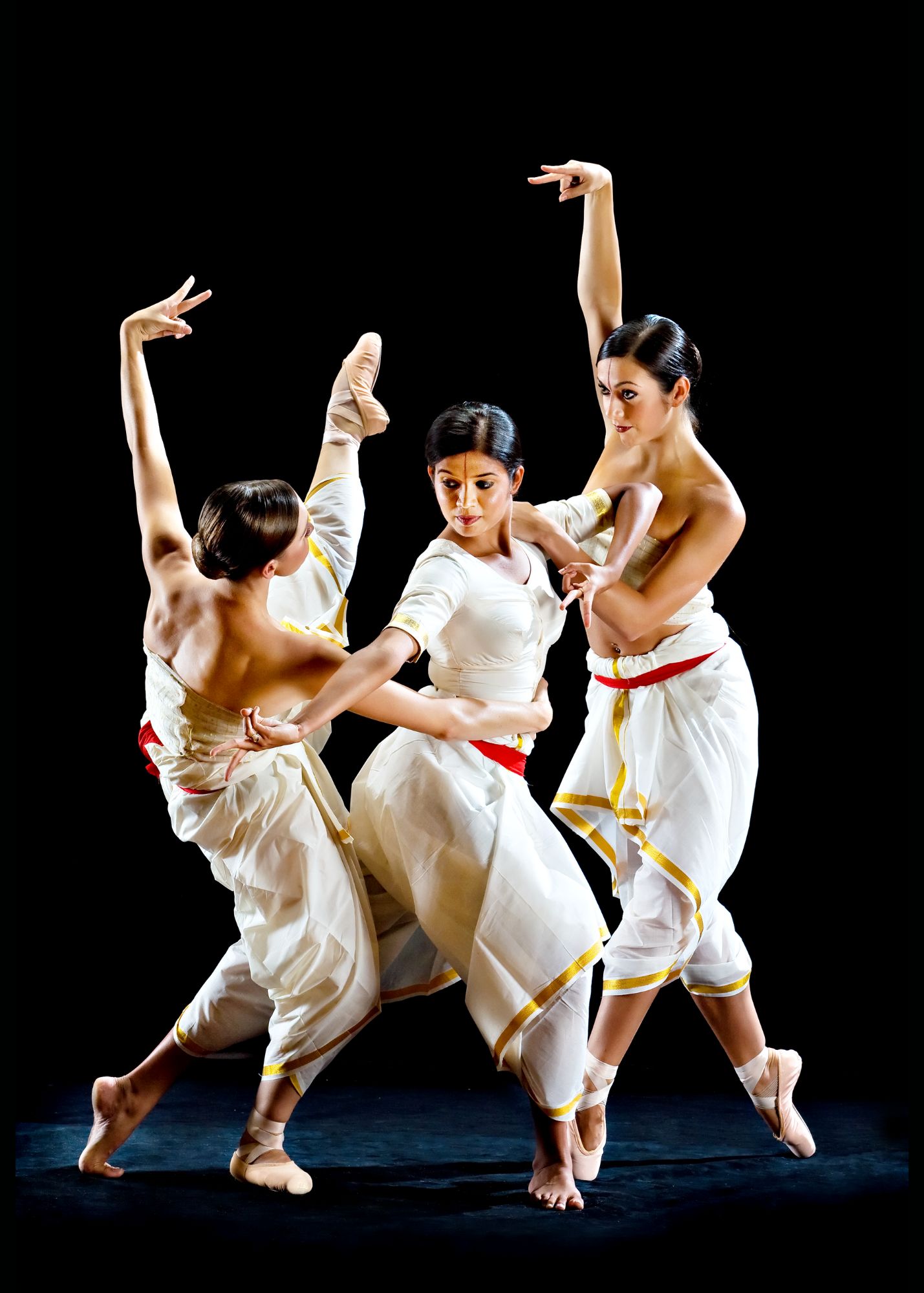 Founded in 1990 by Lata Pada, Sampradaya Dance Creations has created an impactful presence as the frontrunner in promoting South Asian dance forms for the Canadian audience. Our work in classical and contemporary Bharatanatyam induced with innovative cross-cultural elements makes the Sampradaya style stand out. Our wide range of creative productions is a testament to our repertoire and the skill of our dancers.
Twenty-eight years back, we began a small creation and production dance company, practicing the wonderful art form and taking it to audiences. From there, to grow into a community leader for sustaining and promoting South Asian dance forms in Canada has been a formidable growth for the Company. Under the leadership of our Founder, Lata Pada, and the support of the Board, we have scaled up to the forefront of initiating unique arts learning and community outreach projects, serving a diverse constituency. In April 2008, we founded the South Asian Dance Alliance of Canada (SADAC), pursuing the growth and development of South Asian dance forms.
Housed at a 6800 square feet facility with four studios, a 100 seater black box theatre equipped with the state of the art lighting, sound, and projection systems, Sampradaya Dance Creation has evolved to be a hub of creation, training, collaboration, and community programs.
Suma Nair has recently been made the Artistic Director of Sampradaya Dance Creations. She embarks in this new journey after 6 years of working under the able mentorship of Lata Pada with SDC as an Assistant Artistic Director. Growing up in the Middle East, Suma Nair was initiated into studying the Indian classical dance form of Bharatanatyam under the training of Sujatha Suresh. She continues to practice, teach and perform the style.
Suma Nair was initiated into Bharatanatyam at a young age under the guidance of Sujatha Suresh. She held an MFA in Dance Choreography from York University and was awarded the Susan Crocker and John Hunkin Scholarship in Fine Arts for 2014-2015. Her expanse of productions includes Kindred (2016), Transcendence (2016), and a remount of the work "Howzat" for Sampradaya Dance Creations (2017). Her training in Bhartanatyam aids her in understanding other classical and contemporary styles that she brings together in her productions.
She also holds a Master's in Business Management and Mass Communications. With her experience in Event Management and Public Relations, Suma Nair blends her existing skill sets with a career in the performing arts.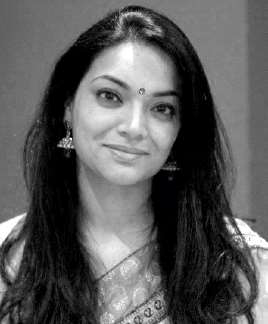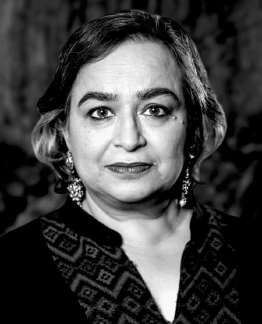 Jasmine Sawant's expertise and her association with the world of performing arts is a massive asset to Sampradaya Dance Creations. Sawant's vision towards promoting South Asian dance forms in Canada and her focus on developing Sampradaya Dance Creations while upholding its vision has helped the organization evolve into a frontrunner in promoting South Indian dance forms. Actor-writer Jasmine Sawant co-founded SAWITRI Theatre Group, a Mississauga-based woman-centric, and new generation-focused theatre company. She is also a board member of the Mississauga Writers Group and the Canadian Association of Fringe Festivals (CAFF) and sits on the Meadowvale Theatre community advisory panel.
She has also worked at the International Indian School Dammam (formerly the Indian Embassy School Dammam) in Saudi Arabia, the French Embassy in Bahrain, and the Max Mueller Bhavan (Goethe Institute) in Mumbai.
Jasmine holds a diploma in Arts Administration from Humber College, a degree in Accounting from the University of Mumbai (formerly the University of Bombay), diplomas in both Journalism and French.
Pankaj Mehra has had an illustrious career in the banking sector. He has worked in senior roles across India, England, and the Middle East before retiring on January 31, 2018, as the Co-Lead, Multicultural Banking after 20+ years of service at Scotiabank. In this capacity, he was responsible for the overarching strategy for developing and implementing programs and initiatives for assisting newcomers to Canada through Scotiabank'sScotiabank's StartRight Program.
Raghuram Sitaram – Vice President
Having worked for 15+ years in various industries under digital media management, Raghuram is a perfect fit for Sampradaya Dance Creations. Raghu is proficient in developing lead generation funnels via paid, organic, email, affiliate, and social media channels.
While in India, Raghu pursued various performing arts alongside his career. He enacted a central role in India'sIndia's landmark television serials in the late 80s, ''Malgudi Days.'' Raghu has been a student of dance under Dr. Jayashree Rajagopalan for 18 years in Mumbai. He performed in over 30 stage shows during 1991 – 93.
Jaspreet Gill - Secretary
Jaspreet has spent most of her career in academia as an Adjunct Professor in the Departments of English and Humanities at York University, specializing in Postcolonial and South Asian Studies. She has taught such courses as Sikh History, South Asian Religions, Women'sWomen's Fiction, and Postcolonial Literature. She has a published chapter in the books Subaltern Vision: A Study in Postcolonial Indian English Text and Shah Rukh Khan and the Global Bollywood. Jaspreet is also a Board of Directors at Community Living York South. This not-for-profit organization provides support services to children, youth, adults, and seniors who have an intellectual disability.
Harish Athale – Treasurer
Harish is a senior finance professional whose career encompasses work experience in India, Africa, and North America, where he has held leadership roles with multinational corporations. Harish is actively involved with various Canadian charities, including India Rainbow Community Services of Peel, The Malhar Group Music Circle of Ontario, Maharashtra Seva Samiti Organization (MSSO), Toronto Chapter. He is also an ardent classical music enthusiast who takes the initiative to offer stages to budding artists.
Divya has over 17 years' experience in Financial Services in multinational environments, having lived and held leadership positions in the Middle East before moving to Toronto. During her career, she has built a reputation of being a results-focused IT leader delivering significant value in business strategy, client experience & revenue growth and an excellent track record of developing & sustaining high performance work-teams. Divya was actively involved in supporting the Autism Centre and Al Noor Centre for Special Needs Children back in Dubai.
Divya joined Scotiabank as Delivery Manager for FX Technology and later took on the role as Director, FX Technology at CIBC. She has varied experience from community and professional work that provide valuable perspective to boards. Divya co-led the sewNsave project during COVID-19 by producing reusable masks to address shortage of masks in the community. Divya is member of the Executive Committee in Mississauga Kerala Association, a widely recognized not-for-profit organization with 30 years of service in the community. She is also part of the Women in Technology and #MovetheDial Mentorship Programs in CIBC.
Punita is a passionate science educator with the Toronto District School Board. She holds a Masters in Science from Worcester Polytechnic and an MBA from Cornell university. Prior to earning a B.Ed, she held roles as a marketing manager and a research scientist. Punita grew up in Mumbai in a family with a deep commitment to, and love for, Indian classical arts - a commitment and love she still carries today. She is an ardent follower of Indian classical dance and is a student of Hindustani vocal classical music. Having studied Bharatnatyam herself, and both her daughters having studied at Sampradaya dance academy, she is eager to contribute to Sampradaya Dance Creations' mission to be a unique, significant, and innovative South Asian dance development organization.