Through the world premiere of Sankhya, Sampradaya Dance Creations offers an intriguing look through the fascinating world of numbers as interpreted through Indian poetry, philosophy and mythology. Each segment of the evening length choreography explores the significance of an integer for its capacity to be a vital part of our lives. Ticket details below.
7:30 PM, Friday, Oct 14th 2022 - Meadowvale Theatre, Mississauga
(Tickets Available here)
7:30 PM, Saturday, Oct 15th 2022 - Flato Markham Theatre, Markham
(Tickets Available here)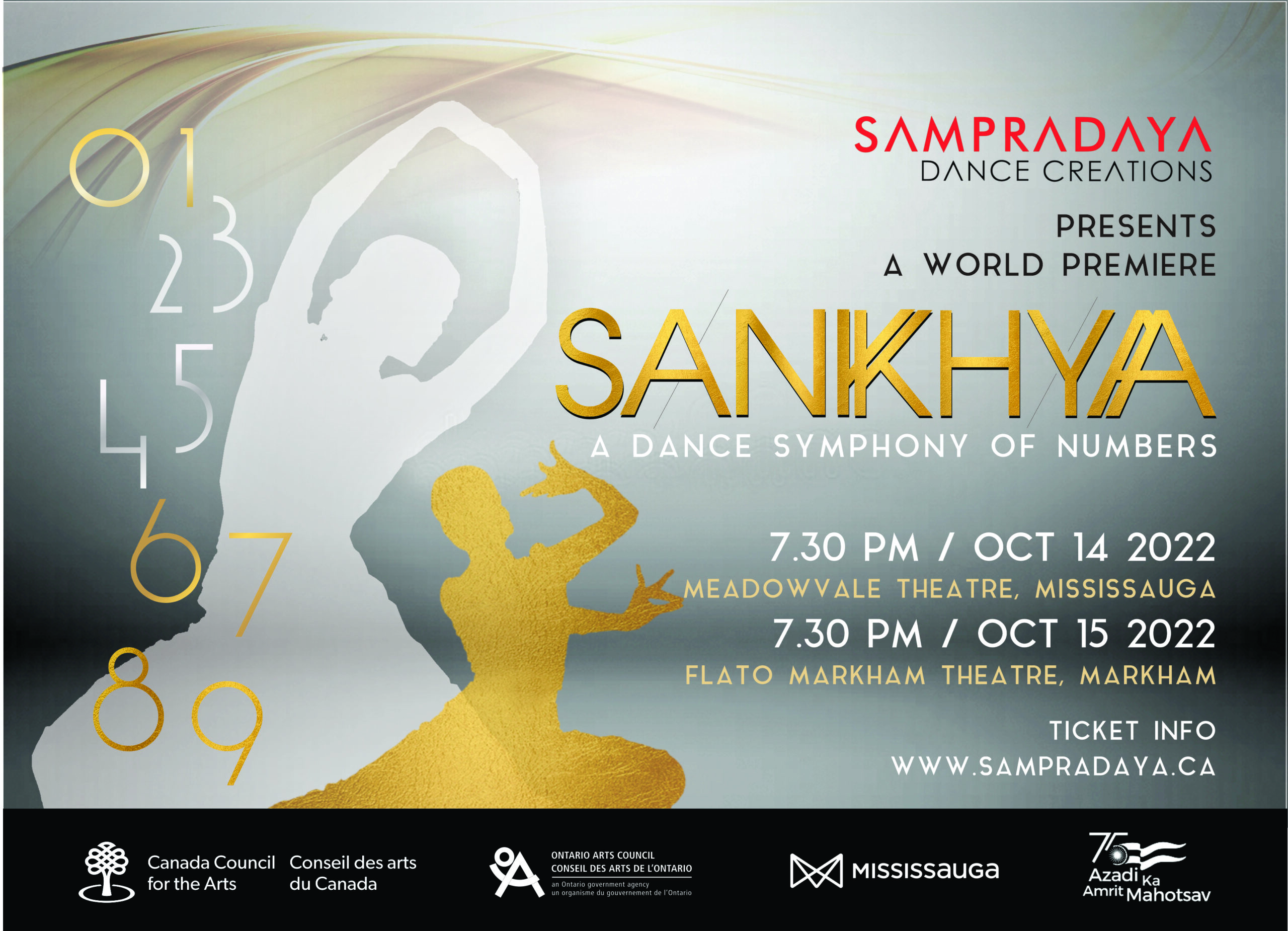 Sampradaya Dance Creations is an award-winning Canadian professional dance company specializing in creating and producing classical and contemporary dance works rooted in the South Asian dance form of Bharatanatyam. Sampradaya's strength lies in its pursuit of excellence by creating a stunning range of solo and ensemble works that are infused with the creativity of Indian dance vocabularies and inspiring audiences with its innovative approaches to traditional movement.
Sampradaya Dance Creations maintains a strong presence in the Canadian dance scene through its national tours and festival participation. Sampradaya Dance Creations has toured across Canada and internationally to India, the United States, Indonesia and Ireland.