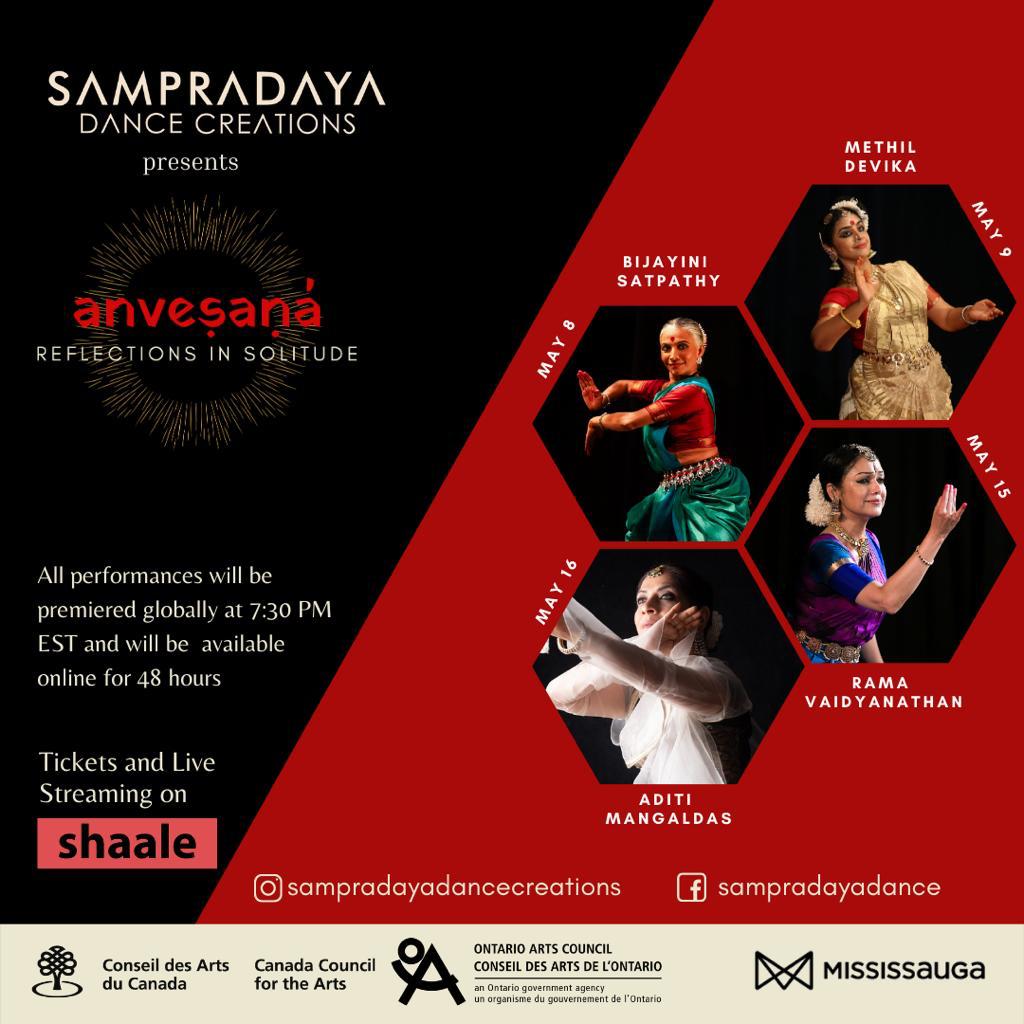 Anvesana– Global Festival
Sampradaya Dance Creations is thrilled to announce the airing of 'Anvesana- Reflections in Solitude.'
Ideated and produced through the challenging pandemic over the last 6 months, this festival commissioned by Sampradaya Dance Creations celebrates the individual artistry and creative genius of each artist in expressing hope for a future of shared values of humanity and solidarity.
This digital dance festival features four exceptional artists, four intriguing themes, and four dance forms - Bijayini Satpathy performing Odissi, Methil Devika performing Mohiniyattam, Rama Vaidyanathan performing Bharatanatyam, and Aditi Mangaldas performing Kathak. An ode to great artistry and the journey it takes, it is a festival you don't want to miss!
To learn more about the artistic process behind the productions, watch each of the artistes in conversation with the Founder and Artistic Director of Sampradaya Dance Creations:
Read more about the Digital dance festival in the following links:
Follow us on Facebook @sampradayadance and Instagram @sampradayadancecreations to know more!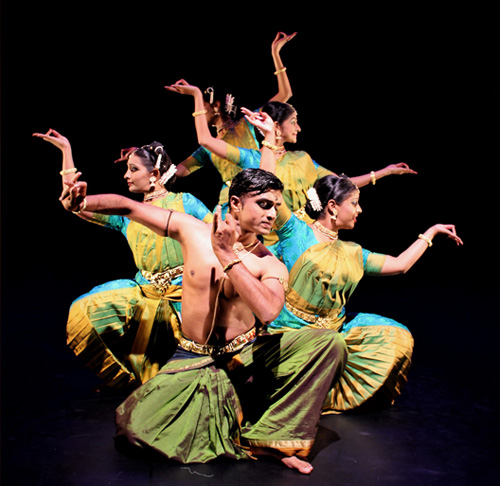 TRINITY, by Madras Players
TRINITY is a seamless weave of 3 short stories on the "Tiruvarur Three", who lived around Thanjavur at the same time in the 18th century.
PARIMALA RANGANATHAR
Muthuswami Dikshitar travels from one holy Kshetra to another with his disciples, composing memorable keerthanais on the temple, deity and legend of the place.
Vidwan Vijay Siva as Muthuswami Dikshitar
SHYAMA KRISHNAN
Lalitha, the wife of Shyama Sastri waits long hours for her husband to return home from the temple. She ultimately merges with the "naadam" of his Tambura, snging the greate Yadukula Kambhoji Swarajathi of her husband.
Vidushi Gayathri Venkataraghavan as Lalitha
KEERTHI VILAASAM
Described by the New York Times as 'a dance company of rare vitality', SAMPRADAYA Dance Creations is an award winning Canadian professional dance company specializing in the creation and production of classical and contemporary dance works rooted in the Indian Classical dance form of bharatanatyam. SAMPRADAYA's strength lies in its pursuit of excellence in the creation of a stunning range of solo and ensemble works that are infused with the creativity of Indian dance vocabularies, while inspiring audiences with the its innovative approaches to traditional movement.
SAMPRADAYA Dance Creations' maintains a strong presence in the Canadian dance scene through its national tours and festival participation. SAMPRADAYA Dance Creations has toured across Canada and internationally to India, the United States, Indonesia and Ireland.