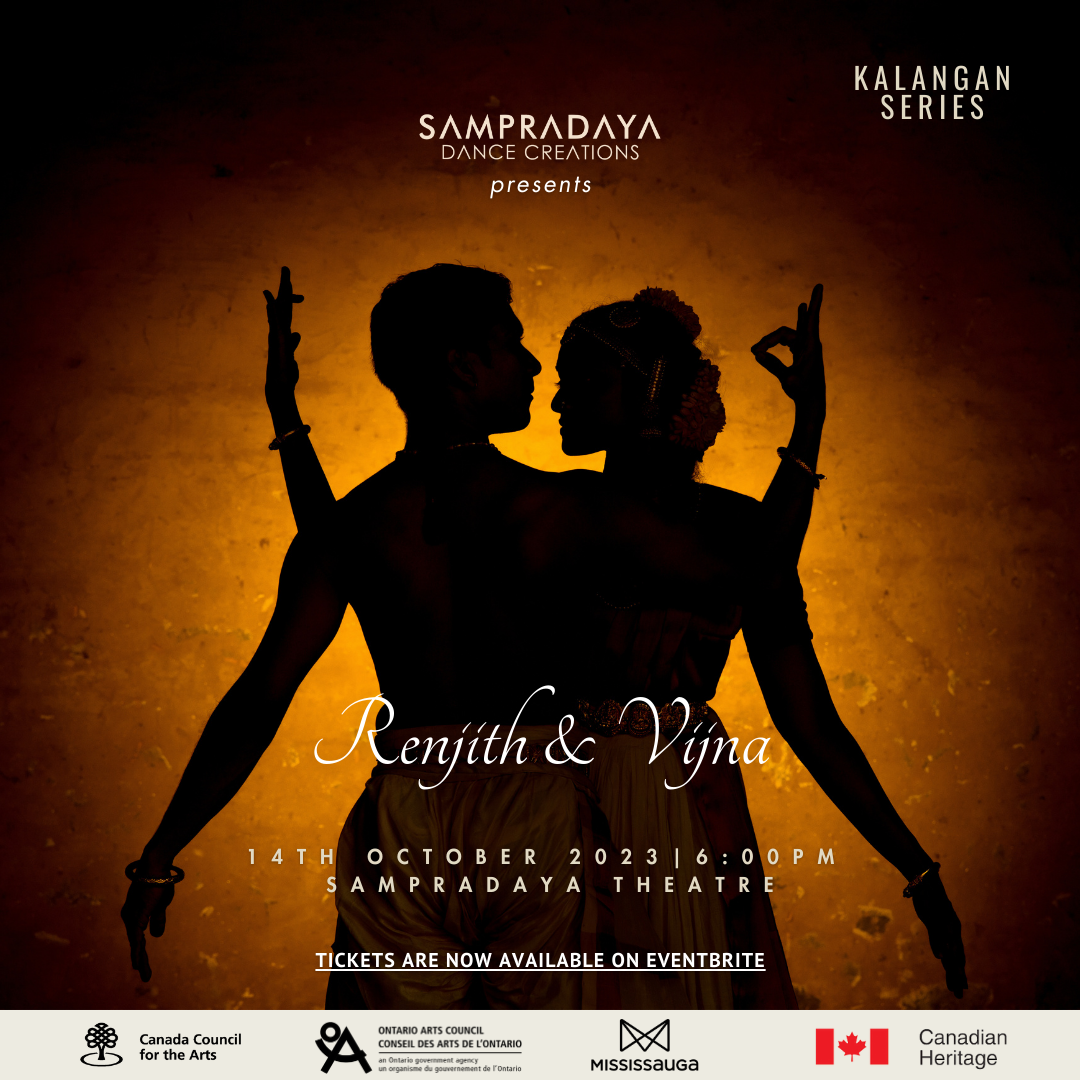 Sampradaya Dance Creations presented the dancing duo Renjith & Vijna on October 14th, 2023 at 6:00 p.m.as part of our Kalangan Series.
Through this series, we aim to foster a connection between professional artists from around the world and our local audiences, promoting an appreciation for classical Indian dance and music.
Sampradaya Dance Creations is an award-winning Canadian professional dance company specializing in creating and producing classical and contemporary dance works rooted in the South Asian dance form of Bharatanatyam. Sampradaya's strength lies in its pursuit of excellence by creating a stunning range of solo and ensemble works that are infused with the creativity of Indian dance vocabularies and inspiring audiences with its innovative approaches to traditional movement.
Sampradaya Dance Creations maintains a strong presence in the Canadian dance scene through its national tours and festival participation. Sampradaya Dance Creations has toured across Canada and internationally to India, the United States, Indonesia and Ireland.